Alamkooh Mountain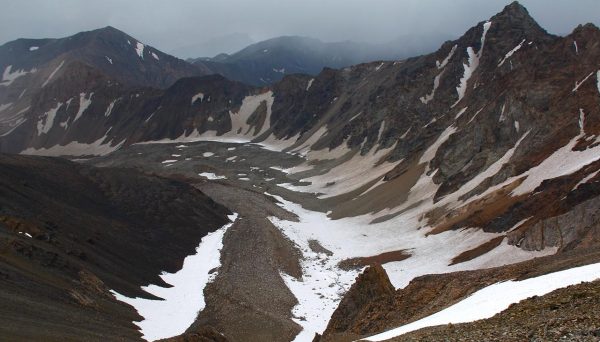 There are 47 peaks more than 4000m in the Alam Kooh area, which the highest one is Alamkooh with an elevation of 4850 m. This mountain is located in Takht-e Soleyman-Mazandaran province-Iran.
Alamkooh peak is the second highest peak in Iran after Mt. Damavand and its reputation is mostly because of the wall in the northern side that has the most technical climbing routes in Iran.
The north face (a little toward the northwest) is actually a giant vertical wall. This wall and the impression of climbing it, is what makes Alamkooh famous.
The 800 m high, steep granite north face provides some of the most difficult and interesting mountaineering routes in the country and the climbs rank alongside major climbing routes in the European Alps.
It was registered as National Natural Monuments on June 11, 2002.