Rock Climbing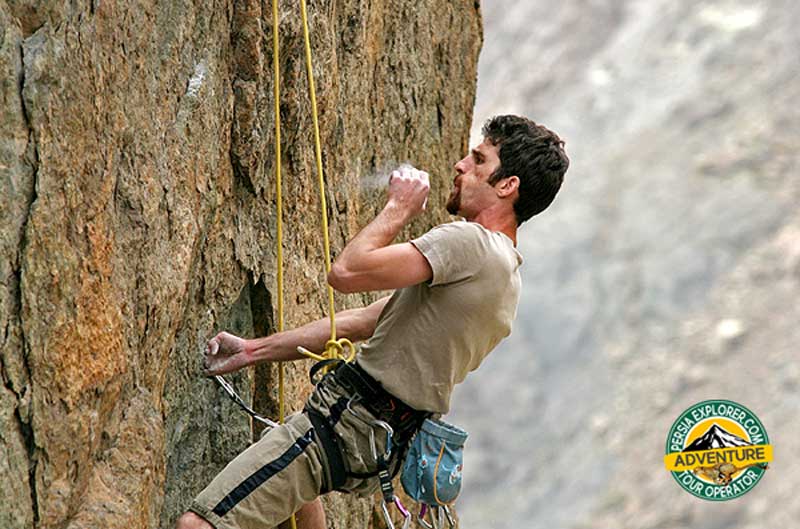 Iran the land of young and rocky mountains, different in nature to other parts of the world and combined with a 5,000-year-old civilization, makes a completely new challenge and experience for any climber.
Iran offers a variety of climbing experiences…
Like the Eighty climbing routes on Bistoon wall, one of the most challenging walls in the world, or climbing at an altitude of 4,100 m above sea level on the granite wall of Alamkooh, with 800m walls in the northern side of Takht-e Soleyman Mountains, or climbing the sports routes in various locations with varied climates and grades. If you are looking to experience the excitement in different situations, give yourself the chance to try amazing climbing and find new friends in Iran.