Climbing Mt. Damavand (5610m), classic south route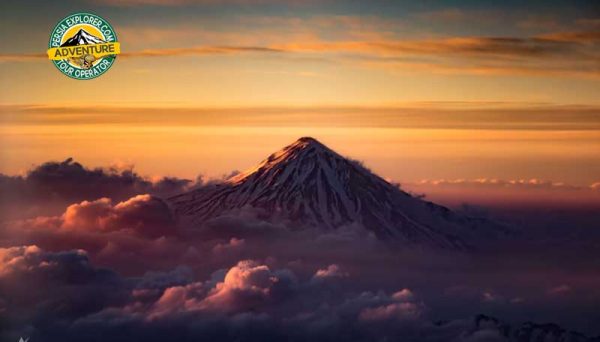 Day 1: Arrive in Tehran; Check into a hotel.
Day 2: Ride to "Polour" the complex of mountain federation or Goosfand-Sara (3000m Base camp of Mount Damavand). Trek up to Bargah Sevom (Shelter at 4200m high) and acclimatize there. O/N
Day 3: The day for extra acclimatization or bad weather.
Day 4: Summit day; Climbing to Mt. Damavand Summit, Trek back to the shelter O/N.
Day 5: Descend to Goosfand-Sara and ride to "Larijan" village enjoying the hot SPA basins and travel back to Tehran; Check into a hotel.
Day 6: Sightseeing in the capital; overnight at the hotel.
Day 7: Departure from Tehran.
Tour Services:
1. Invitation letter for Iran visa and visa fees
2. 7 nights of accommodations in 4 stars hotel, shelter, or trekking camp
3. 8 days of transportation
4. 4WD cars for transfer from Polour the complex of mountain federation to Goosfand-Sara
5. Experienced English tour guide for 8 days and mountain guide for 5 days.
6. All meals in the morning and 4 lunch and dinner during trekking days.
7. All the entrance fees
8. Transfer and leadership of a tour guide
9. Mount Damavand's permit
10. Hiring porters or mules to carry loads up to 15kg/person
11. 1-day sightseeing in Tehran
Tour group size: 10 pax
Price From: 999 USD
Total price per person twin share room