Badab Sourt Mineral Springs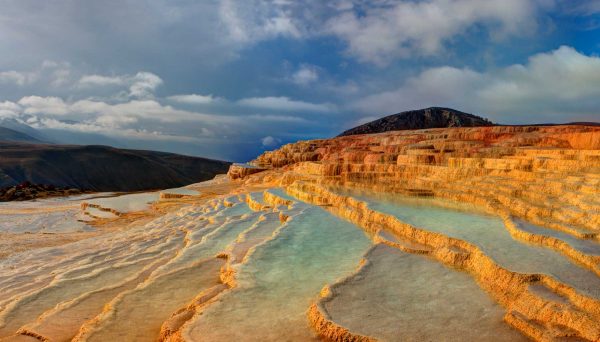 The Badab Sourt Spring is located south of Sari in Mazandaran Province, Iran. It is considered one of the most incredible sights in its region. It is at an elevation of 1,841 meters above sea level. It comprises a range of stepped travertine terrace formations that has been created over thousands of years by flowing water from two mineral hot springs with completely different colored and scented water that is cooled and deposited carbonate minerals on the mountainside.
One of the springs contains very salty water that gathers in a small natural basin. One other spring has a sour taste and is predominately orange mainly due to the large iron oxide sediments at its outlet.
There are similar sites in the geometrical areas of Yellowstone in the US Yellowstone National Park, New Zealand's Pink and White Terraces and Te Tarata in Maori, and the Pamukkale in Turkey.
Registered as:
National Natural Monuments