Canyoneering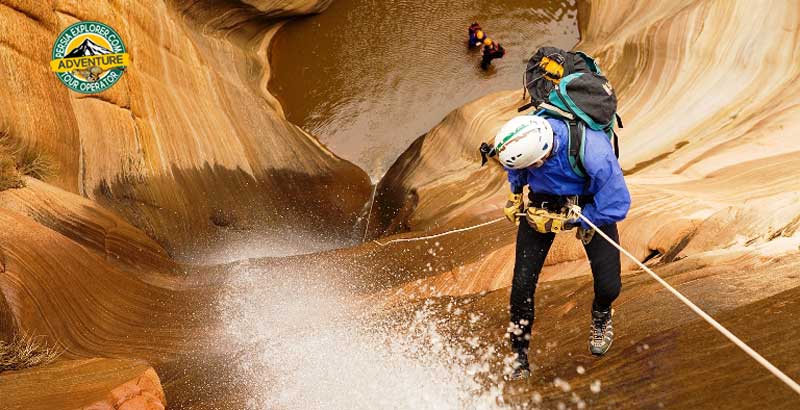 The crystal clear water and a river suitable for swimming offer a true experience of untouched nature with its cliffs, waterfalls, lakes, subterranean tunnels, and waterfall. The guide will give you a life jacket, a helmet, neoprene pants, and a shirt and the small expedition is ready to set off. The sound of the river becomes louder as you descend into the canyon. Walking through the river, swimming in natural pools, going around waterfalls and lakes – all of this is canyoneering. Once you become comfortable with all the safety procedures you will start your adventure waterfall rappelling (canyoneering) down the first waterfall into the beautiful canyon.
Referring to Iran's geographical condition which is covered about 55% by mountains, there are plenty of rivers that are rolling among the rocks and created a variety of canyons between mountains.
Professional canyoneering has been developed in the recent decade in Iran. After the efforts of enthusiasts in this sport with training courses by the American Canyoneering Academy and attended Richard Carrion as a lecturer as well as seminars and conferences and increasing knowledge in three periods, this sport well received the credit and importance of public opinion and mountaineers and this idea was developed further that canyoneering is a professional sport.
This tour can be enjoyed by anyone in moderate physical condition. All guides are trained in Wilderness First Aid and CPR, and there are daily safety checks on all the equipment.
Related Tours To This Activity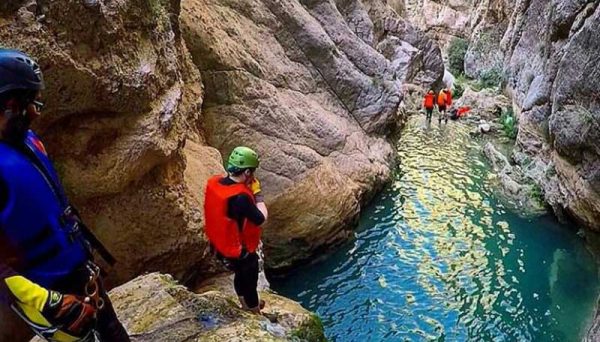 Canyon Exploring Tour (Reqez Canyon)
Day 1: Arrive in Tehran, transfer to a hotel.
Day 2: Flight to Shiraz and ride to Darab, O/N in a guesthouse.
Day 3: Ride to Reqez canyon, 2 hours hike to the canyon entrance. Wending canyon and back to Darab. O/N in the guesthouse.
Day 4: Travel back to Shiraz. Visit attractions of Shiraz.
Day 5: Departure
Tour Pax: 6Price From: 750 USD