Mountaineering
Iran is a country where %55 of the area is covered by mountains. Iran with around 150 peaks which are higher than 4000m elevation above sea level is one of the high countries in the world. This feature besides having a four-season climate has created an appropriate condition for mountaineers and they can try climbing through different seasons with various weather conditions. This is why Iran has been interesting for mountain climbers all the time.
In general, four major mountain ranges have formed in Iran, the Alborz range in the north, the Zagros range in the west, the central range, and the eastern mountains.
Related Tours To This Activity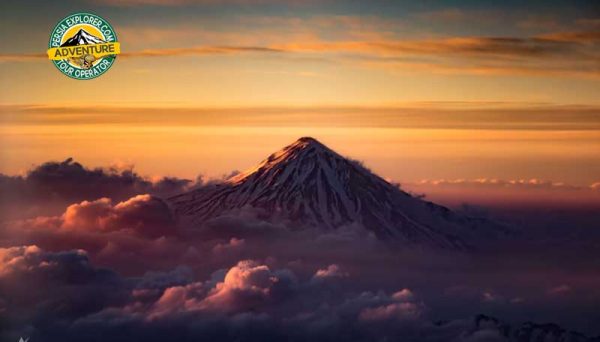 Climbing Mt. Damavand (5610m), Classic South Route
Day 1: Arrive in Tehran; Check into a hotel.
Day 2: Ride to "Polour" the complex of mountain federation or Goosfand-Sara (3000m Base camp of Mount Damavand). O/N
Day 3: Trek up to Bargah Sevom (Shelter at 4200m high) and acclimatize there. O/N
Day 4: The day for extra acclimatization or bad weather.