Off-Road & Safari
The 4×4 vehicle is the only means of transport that provides access to rural, desert, or mountain remote areas, with tremendous touristic interest. It gives us more options in choosing the most impressive, picturesque, and convenient routes.
We also use 4×4 vehicles as the support vehicles for outdoor activities such as camping, trekking, mountain bike, stargazing, and so on. 4×4 vehicles are big enough to carry a lot of equipment and necessary for active holidays.
Our cars have 4×4 capabilities, with low gear that can easily pass over the difficult sections. Some of our cars are specially prepared and modified for off-road with special 33″ tires, lifted up suspension and winch, and the cars are linked by radio communication.
Our guides are off-road experts and know the travel areas also as trekkers.
Related Tours To This Activity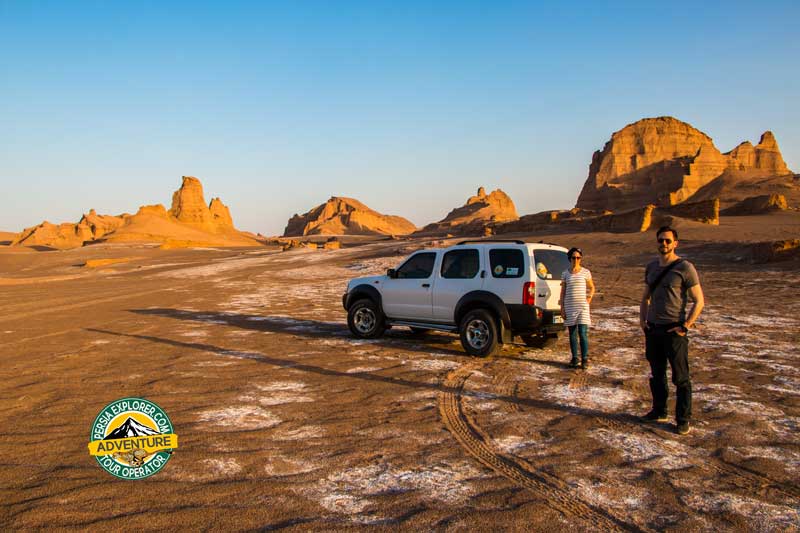 Go Deep in the Deserts of Iran
13 Days Tour to the desert of Iran,
Tour Services:4nights accommodation in 3* or 4* hotels
13 Breakfast + 3 Launch+ 8 Dinner + Bottled water
8nights accommodation in guesthouses in desert
13 days transportation with an air-conditioned 4WD car all across mentioned destinations
Experienced English spoken driver guide for 13 days
All mentioned attractions' entrance fees and permits
Tour group size: 2 pax
Price From: 999 USD
One Day In Desert
Drive to Varzaneh desert village with a 4WD car. Hiking and safari through sand dunes and visit Gav Chah (system of irrigation by bull), Camel mill, pigeon tower, and last bridge on the Zayandeh Rood river. Drive through Salt Lake in the middle of Gavkhuni wetland and new experience of walking in salt basins. Drive back to the hotel.From Isfahan to Isfahan
Tour Services:
4WD car with an English speaking driver-guide
Lunch, Snack, Bottled Water.
Entrance fees
Tour group size: 3 Pax.
Price from: 60 USD